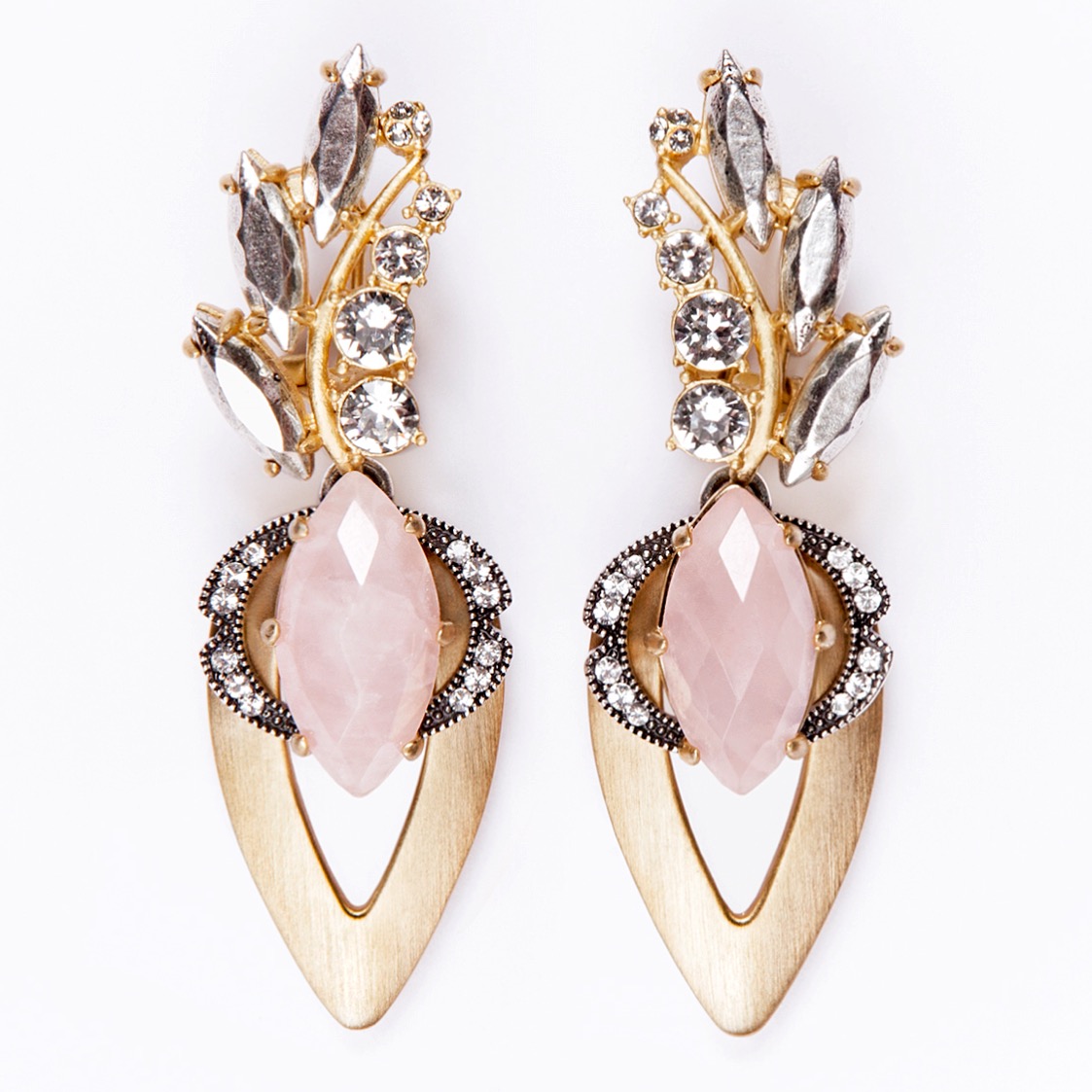 Vega Earrings
The Vega earrings take us back and forward to a momentum of modern romanticism. This elegant pair of statement earrings are named after the 5th brighter star in the night sky. One of a kind Rose Quartz is framed by Diamond-hue crystals, invoking a glamorous yet wearable look.
18k Antiqued Gold-plated, Antiqued Silver-plated, Rose Quartz, Swarovski Crystals
Measures 2.25" L x 10mm W
Natural Gemstone's inclusions may differ from piece to piece to allow for a signature one-of-a-kind aesthetic.
Made with love.
sale